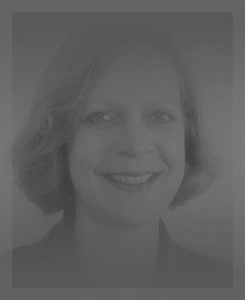 Cats and animals were always part of my life since childhood.
When I was at university (1978 - 1985), I indulged in buying books about cats. The pages featuring Maine Coons later on became 'donkey eared'.
During the late eighties/early nineties I became aware that Maine Coons are imported to SA. My dream of owning and breeding MCO's started here.
Professional responsibilities (travelling extensively and working ridiculous hours), kept me from realising this dream, however, I kept tabs on 'what is happening on the breeding- & the show scene' via various magazines.
It was only during 2005 when I started exhibiting my moggie at shows, that the dream seed slowly started to germinate.
When I bought my first neuter boy during 2007, I knew for certain that no other cat breed would compliment my personality as much as that of a Maine Coon. Several friends in the fancy put it to me to consider breeding. After much soul searching and research, I registered Wentworthz Maine Coonz at the end of 2007.
I am very much indebted to the breeder of my boy, SGP Featherpaws Sir Ranulph, for trusting me with a wonderful companion.
I am even more indebted to Petra Smith from The Legends who started the hunt with me to acquire my first girl.
The Story of
Sp Ch Wentworthz Langstteich's Es' Sweet Marayah
&
Sp Ch The Legends Langstteich's N'Courage

During the wee hours of the night Petra surfed in cyberspace for the genes we urgently required to maintain and broaden the horizons for breeding in the Western Cape. A wonderful boy and girl arrived at Cape Town International Airport on the 22nd July 2008 at 05:00. Amidst tears of joy these two confidently smiled and announced: "we are here to be your partners for life – please show us our new homes."
Both Courage and Marayah took to their new homes with lots of cattitude and endearing personalities. They are very people orientated, very much into your face and day by day they tread deeper and deeper paws into our hearts.
We wish that these two would add value to the already established Maine Coon History in SA.

Thank you, Helga Teetz, for our magnificent babies!!
-Elizabeth Wentworth-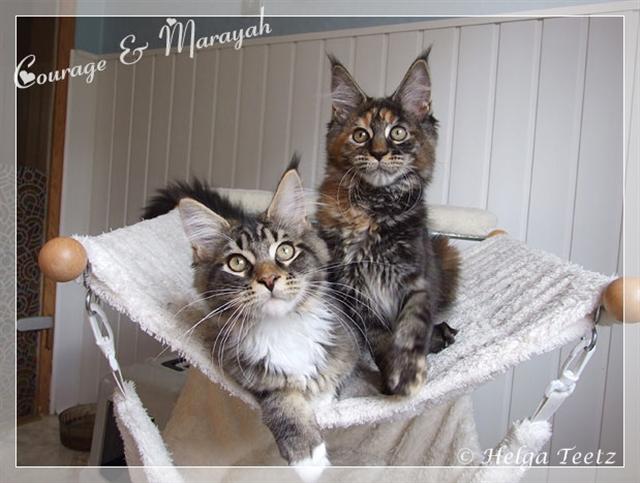 Dreams that are easily given up on are not really dreams.
Our true destiny is made manifest by knowing our heart's desire and doing what it tells us.
-JA-

Site by ElizWorth : © 2008 - 2014 : All Rights Reserved
You may not copy, reproduce, or use anything on this site without express, written permission from Elizabeth Wentworth.
- Photographs on this page by -
Hanneke Bestbier & Unknown
This site is best viewed with a 1024 x 768 screen resolution using Mozilla Firefox as browser.