Cape Town Area - South Africa
http://wentworthzmainecoonz.synthasite.com/
If you are interested in acquiring a kitten from us, please download the Kitten Enquiry Form hereafter and forward to the below e-mail address. Thank You.

wentworthzmainecoonzATgmail.com – replace AT with @

As a safety precaution, no contact numbers are displayed on this site.

Please feel free to communicate with us in Afrikaans if this is your preferred language.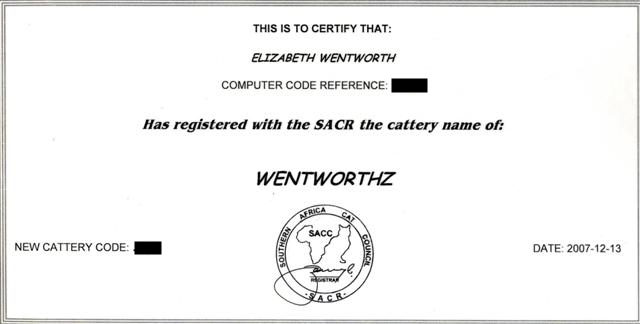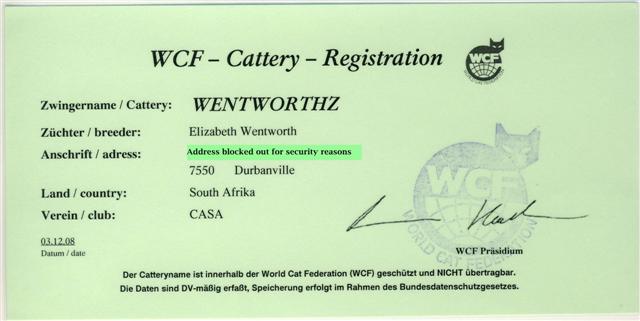 Site by ElizWorth : © 2008 - 2014 : All Rights Reserved
You may not copy, reproduce, or use anything on this site without express, written permission from Elizabeth Wentworth.
- Photographs on this page by -
Hanneke Bestbier
This site is best viewed with a 1024 x 768 screen resolution using Mozilla Firefox as browser.